Surety 3 General Agency LLc.
Office 904-422-9797
1-800-691-2356
Fax 1-800-284-0841
Departments Department Emails
Office Address: Mail / Overnight Shipments

Surety 3 General Agency
Nationwide Bonding Network
625 Cassat Ave. Suite 2
Jacksonville, Fl. 32205
Office 1 (800) 691-2356
Fax 1 (800) 284-0841
We are available to you 24 hours per day by telephone, Internet, Cellular and facsimile!
Contact Us By Telephone, Fax or Mail
Copyright © 2012 Surety 3: Designed By R. Dowston
625 Cassat Ave. Suite 2
Jacksonville, Fl. 32205


We offer GPS Monitoring
Secure your Bonds with GPS Monitoring Think of it as an INSURANCE POLICY. Provides assurances against loss of a bond, costs of recovery and the uncertainty and time consuming process of liquidating equity in this troubled economy.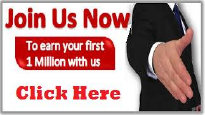 Contact Details
Name
Address
City
State
Postal code
Phone
E-mail
State
Comments